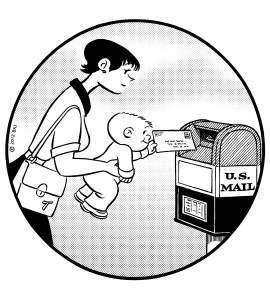 Like most modern folk, I sometimes communicate via text, Facebook, email and other digital methods.
However, lately I have been reminded about how important the good ol' fashioned United States Postal Service is.
TAKE A LETTER, MAYRENE: I received a very nice letter from Solano County board of education Trustee Mayrene Bates, thanking me for my recent article about her longtime friend, Gary Falati. She was the librarian at Grange Intermediate when I was there in the 1970s and sold Marvel comics at lunch. I was a faithful customer. I have received letters from her before and she always includes a cartoon from a tear-off calendar that makes it special.
POLITICAL PLANES: I absolutely love getting political mailers! The glossy, expensive card stock is perfect for making paper airplanes that I fold, ignite, and then hurl (unread) into my recycle bin.
'Snail mail' still kinda cool Daily Republic (Fairfield, CA).