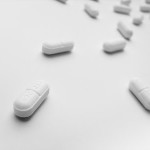 HUDSON, Wis. — Kristie Le Nelson, 35, who now lives in Milwaukee, pleaded guilty Nov. 26 to two counts of possession of illegally obtained prescription drugs.
Judge Edward F. Vlack sentenced Nelson to probation for two years. She was fined $243. A 60-day jail sentence was stayed, and 15 counts of theft and illegally obtained prescriptions were dismissed.
Postal inspectors contacted Hudson police, who stopped Nelson after her shift and arrested her on suspicion of operating while intoxicated. Police searched her car and found Oxycodone and other drugs without prescriptions and 10 stolen postal packages containing pills.
Nelson was convicted of driving under the influence of a restricted controlled substance and fined $761.
Wisconsin ex-postal worker gets probation for stealing drugs from mail