CARIBOU, ME. (WAGM) –Dogs and postal workers don't always get along, so Caribou's United States Post Office is making sure their employees stay safe.
Ruth Adams is a mail carrier in Caribou. She takes pride in what she does, but know that at times her job can be dangerous.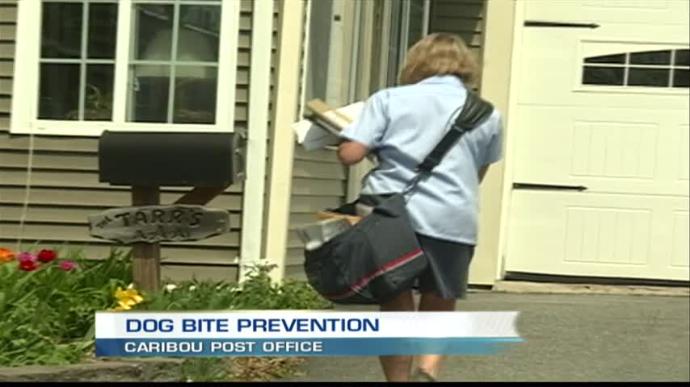 "The letter carriers all have a scanner with them where they have given us the delivering points for each residents and homes that have dogs, so when they're starting to approach the delivery it does give a sound alert to let them know that there is a dog warning," said postmaster Lisa Cantafio.
The postal service also equips their employees with satchels to help protect themselves as well.
"That is what they will use for protection to block the dog from them," said Cantafio.
And if blocking the dog doesn't help, the carriers are provided a protective spray repellent called 'Halt Spray'.
Source: Caribou Post Office Provides Safety For Employees to Help Against Dog Attacks