1/23/18 – MIDTOWN, Manhattan (WABC) — A United States Postal Service truck driver is facing charges after he backed up over three pedestrians on the East Side of Manhattan Tuesday morning.
The incident happened around 10 a.m. on First Avenue near East 37th Street.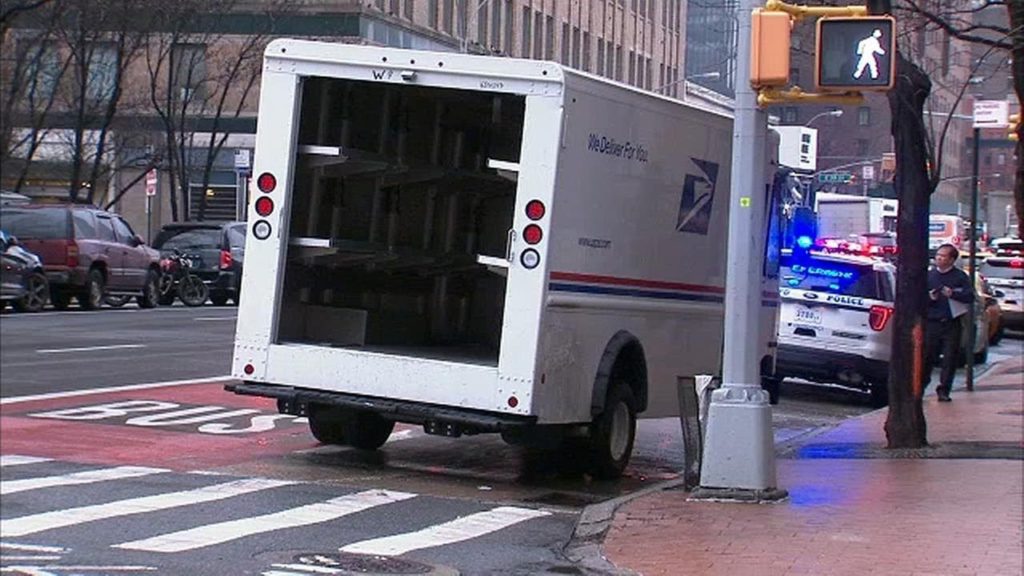 Authorities say the 49-year-old driver was in the northbound lanes when he reversed and struck three pedestrians waiting to cross First Avenue.
He reportedly has a reverse camera but apparently did not see anyone behind him while trying to move further from the curb. The incident was caught on surveillance camera.
Postal truck backs into pedestrians in Manhattan, injuring three