11/24/17 ALBUQUERQUE, N.M. (KRQE) – Everyone knows how busy the post office gets around the holidays. However, KRQE News 13 has learned there's something going on behind closed doors at the U.S. Postal Service that may make things a little worse.
"I have encountered long lines at a lot of post offices actually across Albuquerque," said Debra Haaland, who lives in Albuquerque. She now takes a book to read with her each trip to the post office.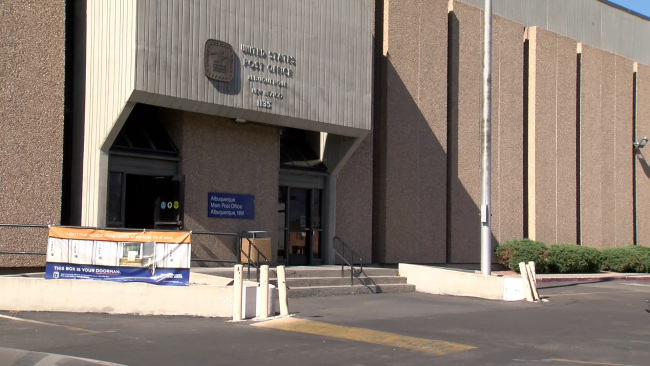 "Sometimes they can go beyond the normal you know, holiday traffic," Haaland explained.
It's part of the reason Ken Fajardo, President of the American Postal Workers Union in Albuquerque, is worried about what's coming.
"Here in Albuquerque, what they wanna do is cut a total of 63 jobs throughout the city," Fajardo told KRQE News 13.
He said word of the job cuts came down from Washington, and his office was just notified last month. "We've been hearing the rumblings for months now and it's slowly working its way to the west, and we're just the next ones in line that they're trying to do this to," he says.
Union President: USPS job cuts expected in Albuquerque