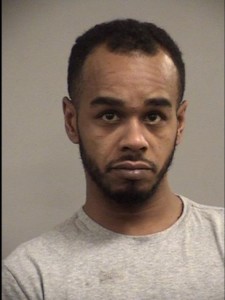 2/17/2016 – Louisville, KY – Police have arrested a man they say shot a U.S. Postal Service letter carrier last week as he delivered mail.
Eric Bennett, 37, was arrested Tuesday evening by Louisville Metro Police and charged with first-degree assault and attempted murder, according to his arrest citation.
Police say the Louisville resident shot the mail carrier Feb. 10 in the 800 block of Dearborn Avenue in the Chickasaw neighborhood. No motive has been released.
The arrest citation notes the U.S. Attorney's Office of the Western District of Kentucky is expected to seek a superseding indictment in federal court.
Arrest made in letter carrier shooting
2/10/2016 LOUISVILLE, Ky. (WDRB) — Louisville Metro Police say a mail carrier was shot in the face Wednesday morning during a drive-by shooting.
It took place in the 800 block of Dearborn Avenue, near Garland, at around 10:30 this morning.
We're told the regular mailman for the street was making his daily rounds. One witness says she had talked to him a few moments earlier, when she heard five or six gunshots. That witness — a former police officer — came outside and found that the mailman had been shot.
The woman says he was talking and alert, saying that his head was hurting and wanted to call his wife.