The postal service mail truck that caught fire earlier this week on Highway 12 in Wayzata was the latest to light up the night sky following an alarming trend around the country.
In this case, traffic management cameras captured the flames.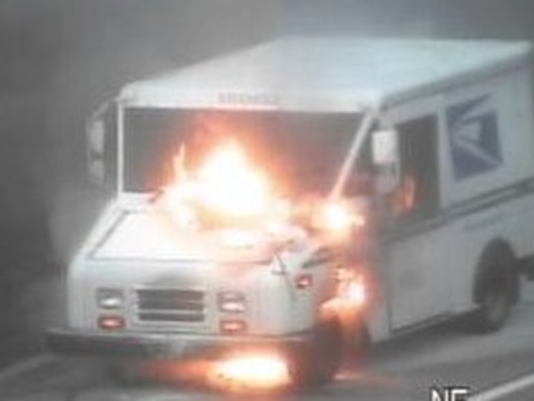 The carrier escaped the truck with injury, but the postal service said three containers of outgoing mail were destroyed.
RELATED: Postal Service Vehicle Catches Fire in Wayzata
There have been hundreds of fires in Grumman LLVs, or Long Life Vehicles, around the country over the years. LLVs were designed for the United States Postal Service, the primary user of the trucks.
Source: As Postal Service Fleet Ages, Reports of Fires Grow
After the tests have been completed, a vehicle manufacturer will be selected and plans for production and delivery of the NGDV will begin. At this time, it is expected the first vehicles will begin being deployed to delivery units between January and March 2020. Letter carriers will play a crucial role in the testing and selection process of our future right-hand drive delivery vehicle.
Mail truck catches fire near Wayzata, Minn. November 22, 2017