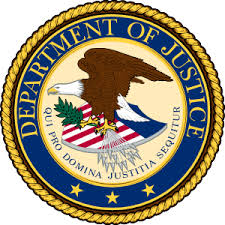 8/7/17 BUFFALO, N.Y. – Acting U.S. Attorney James P. Kennedy, Jr. announced today that Rudolph Dwight Hanchard, 40, a Jamaican national living in Buffalo, NY, who was convicted of bribery of a public official and attempt to possess with intent to distribute marijuana, was sentenced to 18 months in prison by U.S. District Judge Lawrence J. Vilardo.
Assistant U.S. Attorney Wei Xiang, who handled the case, stated that Hanchard received mail parcels from California and Arizona that contained marijuana intended for sale in Buffalo. Among his associates was then-postal carrier Briana Fugate. The defendant paid Fugate for marijuana worth approximately $30,000 that Fugate stole from mail parcels that had been entrusted to her for delivery. This arrangement spanned August to October 2015. At the time of Fugate's arrest in October 2015, Hanchard owed her over $3,000.
The defendant was arrested 2016 while on his way to take custody of another marijuana parcel that had been delivered to a house on Stockbridge Avenue in Buffalo.  Hanchard intended to break down that parcel for sale. The defendant was carrying $9,960 in drug proceeds, which he forfeited as part of his conviction.
Briana Fugate has been convicted and is scheduled to be sentenced on August 17, 2017.
The sentencing is the result of an investigation by Immigration and Customs Enforcement, Homeland Security Investigations, under the direction of Acting Special Agent-in-Charge Kevin Kelly; the Federal Bureau of Investigation, under the direction of Special Agent-in-Charge Adam S. Cohen; the United States Postal Inspection Service, under the direction of Inspector-in-Charge Shelly Binkowski of the Boston Division; and the United States Postal Service, Office of the Inspector General, under the direction of Special Agent-in-Charge Monica Weyler, Eastern Area Field Office, Philadelphia, PA.
Fugate is scheduled for sentencing on August 17, 2017, at 12:30 p.m. before Judge Vilardo.
Mail Carrier pleads guilty to accepting bribes to deliver drug packages
2/11 Last month a 16-year veteran New York letter carrier pleaded guilty to his role in a drug distribution ring. Today, a second letter carrier  also admitted to accepting payments to carrying boxes of drugs shipped to specific addresses. her federal charges of accepting bribes to deliver packages after he was implicated in a drug trafficking ring.
Briana Fugate, 26, joined Dennis Bernhard, 56, in admitting to carrying boxes of drugs shipped to specific addresses, but passing them off to members of a drug trafficking ring for a bribe instead.
Both postal workers admitted to accepting payments for each box they delivered, prompting Fugate to plead guilty to bribery, drug distribution and delay of mail. Bernhard pleaded guilty to one count of bribery.
According to the criminal complaints, Bernhard, a postal employee for 16 years, and Fugate, a two year postal employee, provided addresses of unsuspecting citizens in the City of Buffalo to person posing as a drug dealer in order to be mailed boxes of narcotics from the West Coast. These addresses were within each carrier's mail delivery route, so that when the boxes arrived in Buffalo, the carrier did not deliver the boxes to the listed recipient address, but held on to the boxes and handed them directly to the witness in exchange for payments of between $200 and $300 per box.
Fugate also stands accused of abusing her position to examine boxes shipped by customers which she suspected contained drugs, stealing the contents in event the boxes held narcotics, and then selling a vacuum-sealed pound of suspected marijuana to the CHS.