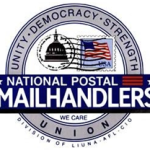 12.11.14 – President Obama's Executive Order only applies to "executive branch departments and agencies of the Federal Government." The Postal Service will treat December 26, 2014 as a normal business day.
Under federal statute, the Postal Service is "an independent establishment of the executive branch of the Government of the United States," and not an executive branch department or agency of the federal government. In most circumstances, the holidays and leave days provided to mail handlers are governed by the National Agreement.
As you may recall, the same distinction was applied in 2008, when the federal government closed on Friday, December 26,2008, the day after Christmas, but the Postal Service remained fully operational.
See the December 9, 2014 memorandum to NPMHU Local Presidents (pdf).