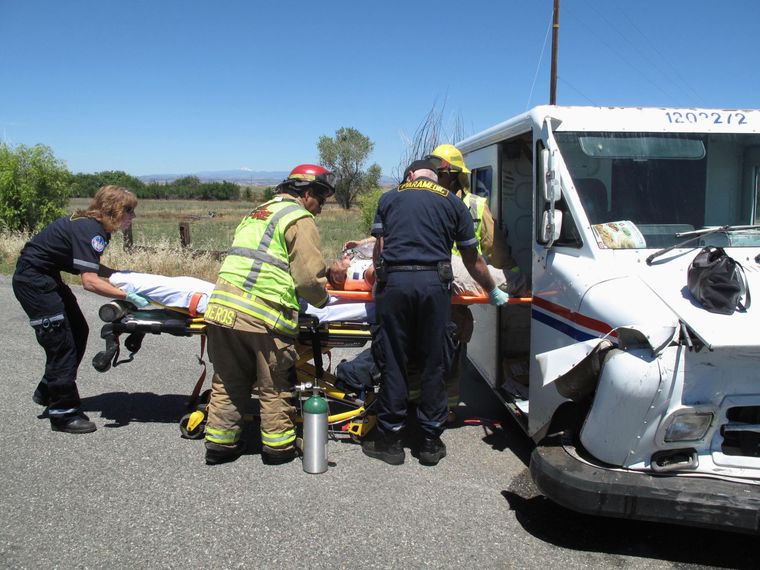 Postal Service truck involved in head-on collision
A U.S. Postal Carrier from Corning was injured in a head-on collision Monday on Hall Road at Pedan Avenue.
Tina Munoz, 53, was delivering mail in a U.S. Postal Service truck on Pedan when she pulled out on to Hall Road in the pathway of a northbound 2002 Ford Explorer, reported the California Highway Patrol.
The driver of the Ford, Jose R. Farias, 29, of Corning, said he saw the mail truck pulling out from Pedan and tried to avoid the collision by swerving to the left, but struck the front of the truck nearly head-on.
Postal Service truck involved in head-on collision