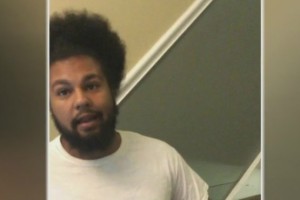 WYOMING, Mich. (WOOD) — A mailman is off the job and under federal investigation after a customer traced a missing gift card back to him.
The customer, who didn't want to be identified, had been expecting a refund in the form of a $76 gift card in April. When it didn't come in the mail, he called the company.
"They're like, 'It shows you've activated it,'" he said. "'It shows you've used it,' and I'm like, 'I never received it and I don't have it.'"
Several weeks later, the company sent the victim a list of the transactions someone had made using the card. They included purchases at Target, Speedway and, fortunately for the victim, Vincenzo's Pizza in Wyoming. The customer immediately called Vincenzo's, which delivers.
"He was able to go back and look up his records and he's like, 'OK, it was a delivery for this address and this is the person's name' and all this stuff. And I was like, 'OK, thank you,' and I get off the phone and I marched right over there," the victim said.
It turned out the address where the pizza was delivered was just one street over from the victim's home at Ramblewood Apartments in Wyoming.
It wasn't until the victim confronted 26-year-old Alexis Odelin in the hallway of Odelin's apartment building, camera rolling, that the victim recognized that the suspect was his mailman.