USPS worker indicted; coworkers defend suspect
MEMPHIS, TN (WMC) -A United States Postal Service worker has been indicted on assault charges. Police said Richard Martin attacked a USPS supervisor while at work Saturday.
Some postal workers spent Tuesday defending Martin and decrying what they call bad management at the United States Postal Service Office in Downtown Memphis. "It's like their way or no way," Memphis bulk mail center worker Bonita Tate said. "Belittle the employees, act like they own the company," USPS employee Wanda Jackson said.
Supervisor Regina Todd said Martin came into her office and started screaming racial slurs at her before he punched her and hit her with a chair.
"It was really scary. I thought he was going to kill me," Todd said. "I feel horrible because all I do is try to do my job."
However, some workers at the post office said there is more to the story. Workers are frustrated and said they have issues with postal management.
WMC Action News 5 – Memphis, Tennessee
source: WMC-TV
U.S. Postal Service Employee Indicted for Assaulting Supervisor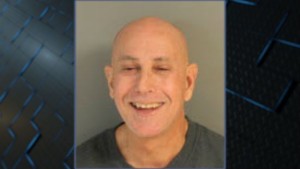 Memphis, TN – A United States Postal Service employee has been indicted for assaulting a colleague while at work. Edward L. Stanton III, U.S. Attorney for the Western District of Tennessee, announced the indictment today.
According to the indictment, on January 23, 2016, Richard Martin, 59, of Memphis, knowingly and forcibly assaulted a U.S. Postal Service employee. The assault reportedly occurred while the defendant and the victim were at work.
On Tuesday, January 26, 2016, Martin was indicted on one count of assault on a federal officer or employee. If convicted, he faces up to 20 years imprisonment and a fine of up to $250,000.
This case is being investigated by the U.S. Postal Inspection Service.
Assistant U.S. Attorney Stephen Hall is prosecuting this case on the government's behalf.
The charges and allegations contained in the indictment are merely accusations, and the defendant is considered innocent unless and until proven guilty.