10/23/17 – Families in the Madera County neighborhood known as Indian Lakes say they are fed up.
"You feel so violated," says Darlene Housely.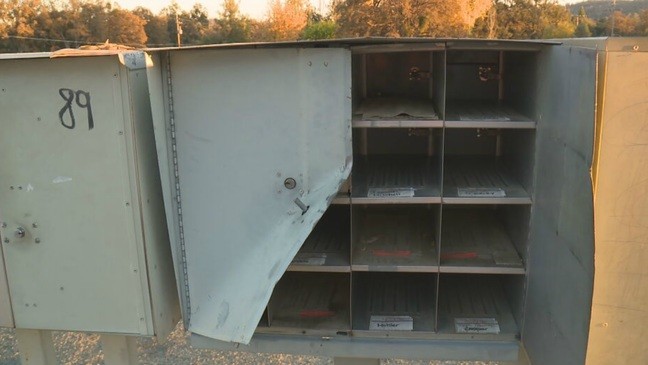 A mailbox at the corner of Delaware and Avenue 417, south of Coarsegold, was hit by crooks sometime Saturday night or early Sunday morning.
"I'd say 90 percent of the homes here are affected," says Housely, who is part of the Indian Lakes Ladies Auxiliary.
She says they've had break-ins in the past, and they were promised a new set of mailboxes. But those have not been delivered.