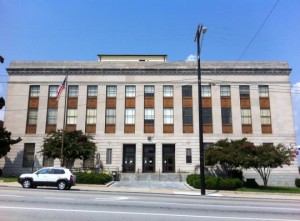 DANVILLE, Va. -The Danville Courthouse Postal Station is closed until further notice after the building failed a safety and health inspection.
Effective Monday, customers will have to pick up their mail from the Danville Main Office at 105 Teal Court.
The post office says the building failed the inspection because of suspected lead-based paint that was used. During the inspection, chipping paint was found in back rooms. The rooms hadn't been painted since the 1970s, so post office officials believe lead-based paint was used.
The post office is bringing in crews to fix the problem, but it's still not clear yet how long it will take to fix.
Danville Courthouse Postal Station closed after failing safety and health inspection