10/11/2017 A drone captured an otherworldly sight in Santa Rosa, California – a letter carrier delivering mail to addresses where only charred foundations remain after a fast-moving fire ripped through the neighborhoo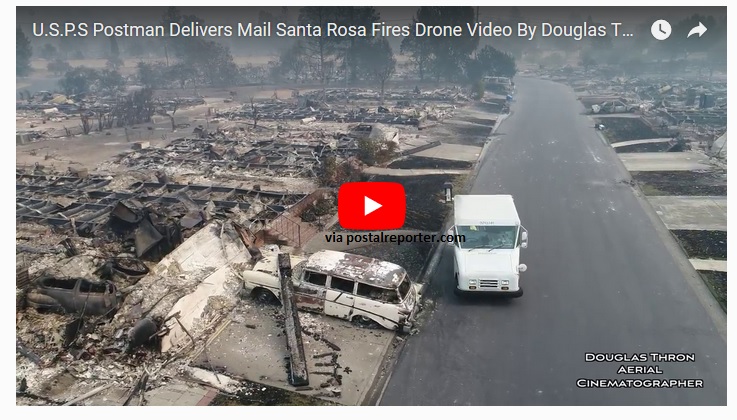 The United States Postal Service has closed multiple post offices in Sonoma County, but that didn't stop one postal service worker from apparently continuing to deliver mail to a destroyed Santa Rosa neighborhood Tuesday.
Footage captured by professional drone operator and photographer Douglas Thron shows a few residential blocks completely decimated by the Tubbs fire. The extent of the damage was shocking, even to Thron, who says he's covered multiple wildfires and floods during his career.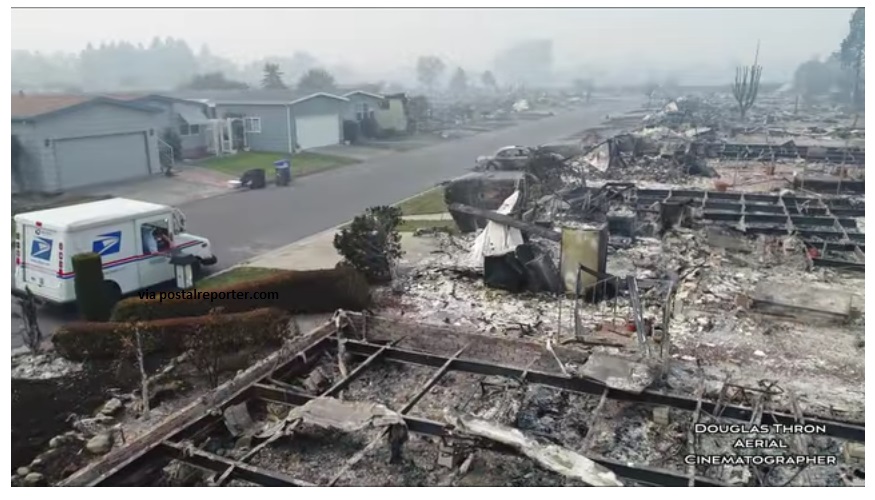 "It looked like a bomb went off, or someone flew over and bombed the whole area," he told SFGATE. "It looked like a war zone. [The fires] burned everything down to the ground."
Seeing the postman driving along just added to the surreal nature of the scene.
Update : According to USPS the mail carrier in the footage was honoring a request by customers who would be returning for personal items.