SCOTTSDALE, AZ – The U.S. Postal service confirms a woman who posed as a postal worker and was caught stealing packages has been arrested.
Officials say the suspect, who has not been identified, was taken into custody Wednesday night.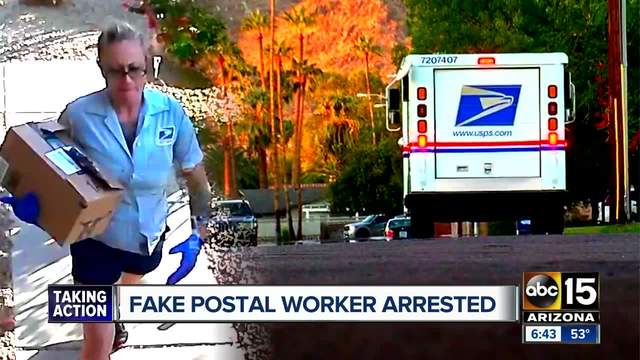 Surveillance video of the woman was recorded last week at a home near Hayden Road and Loop 101 in north Scottsdale.
It shows the suspect, wearing a USPS mail carrier shirt, walking up to the door carrying a box the homeowner said was empty. She dropped off the box and left with two packages belonging to the homeowner. ABC 15 Arizona