10/11/2017 COLUMBUS, Ohio – A federal grand jury has charged 13 individuals with conspiracy to commit bank fraud and bank fraud in an 18-count superseding indictment returned here today.
Benjamin C. Glassman, United States Attorney for the Southern District of Ohio, Christopher White, Assistant Inspector in Charge, U.S. Postal Inspection Service and Monica S. Weyler, Special Agent in Charge, U.S. Postal Service Office of Inspector General, announced the superseding indictment.
The superseding indictment alleges that beginning in September 2016 and continuing until August 2017, the defendants conspired to unlawfully negotiate checks and money orders stolen from the United States mail.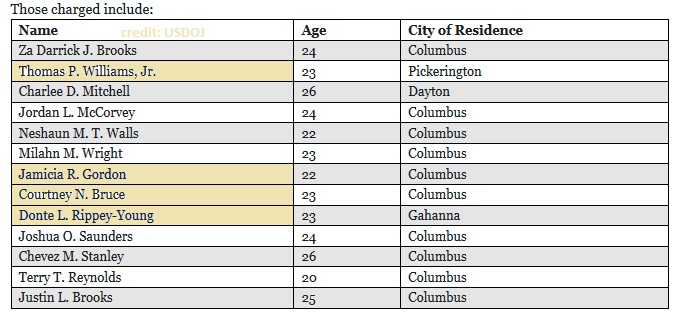 At least four of the defendants – Williams, Gordon, Bruce and Rippey-Young – were at one time employed by the United States Postal Service.
According to the superseding indictment, co-conspirators used Postal Service property to illegally access blue collection boxes in the greater metropolitan Columbus area.
Williams, Gordon and Bruce allegedly gave or sold Postal Service property in order to steal the checks and money orders and to aid and abet the other defendants in doing the same. Co-conspirators then allegedly cashed the stolen checks and money orders at ATMs and through bank mobile deposit apps.
Part of the conspiracy also allegedly involved creating counterfeit checks from the stolen checks.
Some of the defendants used social media, including Twitter and Facebook, to solicit individuals with bank accounts to participate in the conspiracy and permit the deposit of stolen checks into their bank accounts in exchange for money.
"It is estimated that the defendants caused a loss of at least $150,000 to financial institutions," U.S. Attorney Glassman said.
Conspiracy to commit bank fraud and bank fraud are each crimes punishable by up to 30 years in prison.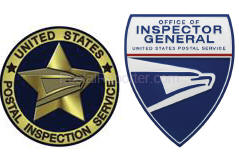 U.S. Attorney Glassman commended the investigation of this case by the U.S. Postal Inspection Service and Office of Inspector General, and Assistant United States Attorney Jonathan J.C. Grey, who is prosecuting the case.
An indictment merely contains allegations, and the defendants are presumed innocent unless proven guilty in a court of law.