10/17/2017 After repeatedly failing in their cynical efforts that would cut millions from health insurance rolls, congressional Republicans now are attacking the Federal Employees Health Benefits Program (FEHBP).
Together with President Trump's earlier budget plan, which would slice and dice federal retirement, Capitol Hill and the White House have mounted a multi-front assault on federal worker compensation.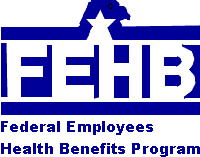 If a
House Budget Resolution
proposal becomes law, federal retiree health insurance premiums could rise significantly over time because growth in the government's subsidy would be limited to the increase in inflation.
"Federal retirees earned their retiree health benefits through years of hard work for this country. Shifting more of the cost of the premiums onto their backs now — when they have already entered retirement — fails to honor the commitments and promises made to them in exchange for their service," said Richard Thissen, president of the National Active and Retired Federal Employees Association.
Linking the government's subsidy to inflation sounds reasonable, until you realize that health-care costs rise much faster than the general inflation rate.
"As a rough estimate, it would raise annuitant premiums by about 2 percent a year more than they would otherwise rise," said Walton Francis, a health-care economist and lead author of Checkbook's annual
Guide to Health Plans for Federal Employees
. "After 10 years, that would be about a 20 percent increase in costs to annuitants."
Read more