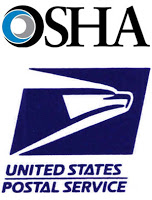 October 25, 2015  – FairWarning.org has published a chart which shows that USPS tops the list for whistleblower retaliation complaints. According to the FairWarning.org,chart below, there were 578 complaints lodged against USPS covering an eight-year period of  Oct. 01, 2007 and June 30, 2015. Railroad companies dominated the list with seven (7) in the top ten. see also AllGov
In a recent whistleblower lawsuit against USPS, the Department of Labor  (DOL) had requested broad "injunctive relief, nationwide in scope, to vindicate the public interest in promoting safe workplaces and protecting those who dare to advocate for them."  USPS was ordered to pay a postal employee $229,000.00 in damages for whistleblower retaliation. The DOL proposed injunction included prohibitions:
against taking adverse action against any Postal Service employee on account of her or his protected activity
against establishing working conditions designed to retaliate or harass a complaining employee, and
against failing to train any Postal Service employee of her or his rights under the OSH Act.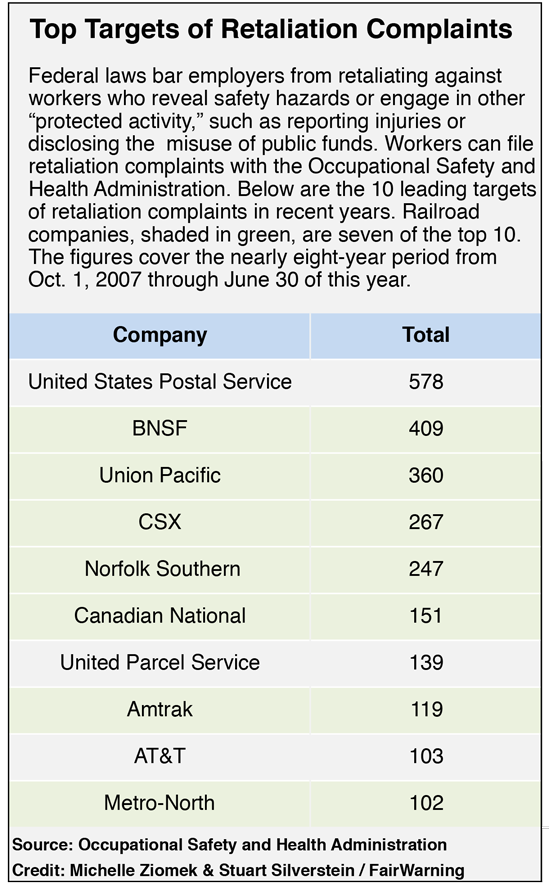 FairWarning.org also reported that nearly 1 in 5 OSHA Whistleblower probes are flawed
Federal officials responsible for protecting whistleblowers and examining their claims of employer retaliation are mishandling nearly one in five of their investigations, a government watchdog reports.

A review by the inspector general of the U.S. Labor Department found that 18 percent of the investigations by the Occupational Safety and Health Administration lack one or more of seven "essential elements."

In addition, the inspector general found that 72 percent of the OSHA Whistleblower Protection Program investigations it reviewed missed deadlines imposed by federal law.
Below are recent whistleblower retaliation cases and news: