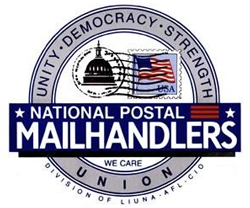 The NPMHU applauds Chairman Jason Chaffetz (R-UT) and Ranking Member Elijah Cummings (D-MD) of the House Oversight and Government Reform Committee, which on July 12, 2016 passed the Postal Service Reform Act of 2016 (H.R. 5714) by a voice vote.
"The NPMHU appreciates the hard work done by both parties in moving forward this bi-partisan piece of legislation, but changes still are needed for the NPMHU to support this bill," said National President Paul Hogrogian.
There are several positive items included in the Postal Service Reform Act, including relief from the unjustified obligations for the Retiree Health Benefits Fund, integration of postal retirees into Medicare, and restoration, in part, of the exigent rate increase.  The biggest drawback in the passed bill are unnecessary and detrimental changes to both residential and business door delivery.
The NPMHU, other postal unions, the Postal Service, and various mailers who have formed a coalition to encourage the enactment of postal reform in this Congress will continue to work together to make changes in the bill that are needed so the NPMHU and its allies can fully support this vital legislation.
    *     *     *
In related news, the Postal Service Financial Improvement Act of 2016 (H.R. 5707), cosponsored by Representatives David McKinley (R-WV) and Stephen Lynch (D-MA), also passed the House Committee.  If enacted, this bill would create a Postal Service Retiree Health Benefits Fund Investment Committee and permit the Secretary of the Treasury to invest a portion of the Fund in index funds, among other investments.  The NPMHU strongly supports these investment options, which would allow the USPS to obtain better returns on the investment of these assets.  Currently, the Fund contains more than $50 billion, but investments are limited to low-interest notes and bonds issued by the Federal Government.
source: National Postal Mail Handlers Union ( NPMHU)