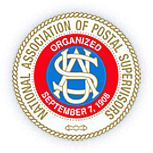 Postal employee groups, mailers and the Postmaster General declared their support on Tuesday for House postal legislation that would address the declining health of the Postal Service.  The legislation, the Postal Reform Act of 2017, H.R. 756, received multiple endorsements from key House lawmakers at the hearing of the House Oversight and Government Reform Committee. NAPS endorsed the measure a day before Tuesday's hearing.

         The postal reform measure, H.R. 756, is similar to a bipartisan bill last year, H.R. 5714, that was overwhelmingly approved by the House Oversight and Government Reform (HOGR) Committee in July, but did not reach the floor because of the short session.  Since then, further negotiations between Republicans and Democrats resulted in this year's bill, H.R. 756, and its introduction by committee leaders Rep. Jason Chaffetz (R-UT) and Rep. Elijah Cummings (D-MD), along with four Republican and Democrat colleagues on the committee.  A committee vote on the bill could come in the next month.  Before a House floor vote can occur, the bill requires approval by the HOGR Committee and two other House panels — Ways and Means, and Energy and Commerce, chiefly for their review of the Medicare integration provisions.

          Witnesses at Tuesday's hearing testified that H.R. 756 will help to restore the financial solvency of the Postal Service and reduce the Postal Service's heavy burden to prefund its retiree health benefit obligation, a long-standing source of Congressional concern.
          Lawmakers and postal stakeholders in their comments and testimony at Tuesday's hearing reflected the multiple compromises underlying the bill and acknowledged that the bill is not perfect, but that it represents the best agreement toward addressing the financial threats facing the Postal Service and its survival as a postage-reliant institution. Lori Recetanus, the hearing witness from the Government Accountability Office, summarized the situation, saying: "Congress faces difficult choices and tradeoffs to address USPS's financial challenges. The status quo is not sustainable."
Register Today for the NAPS LTS

          On March 7-8, over 500 NAPS leaders and members will be on Capitol Hill to educate their Members of Congress and urge prompt action on H.R. 756, as well as other matters.  NAPS delegates to the LTS will receive a valuable day of training on Monday, March 6, prior to Hill meetings on March 7 and 8. 
          Registration and room block deadlines for the NAPS Legislative Training Seminar, March 5-8, are fast approaching.  The hotel room block expires on February 18; LTS delegate registration closes on February 24.
Bruce Moyer, NAPS Legislative Counsel