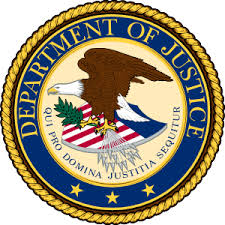 On July 18, 2017, a Belleville man was charged in a one-count indictment with Theft of Mail by a postal employee, United States Attorney for the Southern District of Illinois, Donald S. Boyce, announced today.
David A. Ledbetter, age 37, of Belleville, Illinois was charged in a one-count indictment returned by a Federal Grand Jury in East St. Louis, Illinois with Theft of United States Mail by a postal employee. The indictment alleges that in May of 2017, Ledbetter stole items of mail entrusted to him for delivery.
The offense carries a maximum penalty of up to 5 years of imprisonment, to be followed by 3 years of supervised release, and a $250,000 fine.
An indictment is a formal charge against a defendant. Under the law, a defendant is presumed to be innocent of a charge until proved guilty beyond a reasonable doubt to the satisfaction of a jury.
The investigation is being conducted by the United States Postal Inspection Service, Office of the Inspector General. The Case is being prosecuted by Assistant United States Attorney Ranley R. Killian.