A federal appeals court on Monday brought a likely end to a small company's lawsuit alleging the U.S. Postal Service's method of returning undelivered mail infringed on its patent.
The U.S. Court of Appeals for the Federal Circuit affirmed a ruling by the U.S. Patent and Trademark Office's Patent Trial and Appeal Board that a patent owned by Birmingham, Alabama-based Return Mail Inc on a system of processing undelivered mail was invalid. source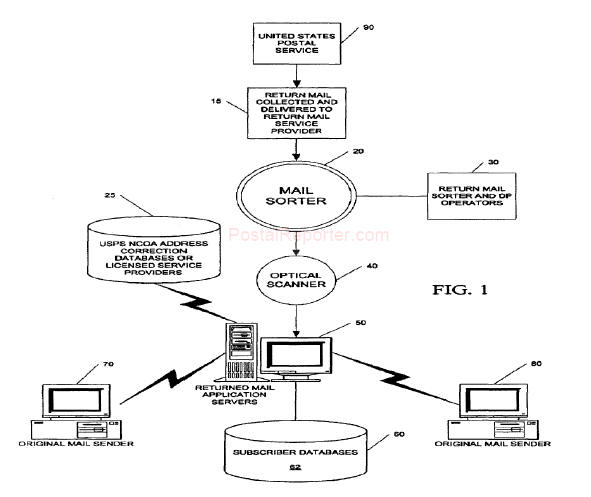 PostalReporter: According to the case filed
Return Mail, Inc. filed a lawsuit on February 28, 2011, against the federal government alleging that the United States Postal Service was using the company's patented process for handling undeliverable mail without permission. The lawsuit sought compensation for unauthorized use of Return Mail's patent.
Return Mail alleged in its complaint filed in the U.S. Court of Federal Claims that the Postal Service met with Return Mail at least five times to discuss licensing Return Mail's invention. During those meetings, according to the complaint, the Postal Service learned the details of Return Mail's invention and ultimately approved a pilot program to use it.
In its complaint, Return Mail alleged that instead of licensing and paying for the use of Return Mail's invention, the Postal Service took Return Mail's invention and used it to create its own address change service called OneCode Address Correction Service (or "OneCode ACS"). The Postal Service projected savings of hundreds of millions of dollars each year from this system — so much that the Postal Service announced that it would offer OneCodeACS to its customers at no charge in most cases. Return Mail's complaint alleged that the Postal Service's announcement destroyed Return Mail's business, forcing it to lay-off most of its employees.
In April 2014, the USPS petitioned the PTAB for another review under a covered business method patent review of six of the claims.
In June 2014, the in Alice v. CLS Bank ruled that abstract ideas –which USPS claimed in its request for a review –implemented using a computer are not eligible for a patent. PTAB agreed and canceled Return Mail's patent. By PTAB canceling Return Mail's patent –it may also invalidate their lawsuit –currently pending in the US Court of Federal Claims–for USPS to pay infringement fees.
The court agreed with the U.S. Patent and Trademark Office's Patent Trial and Appeal Board.