5/19/17 SIOUX CITY, Iowa – After a lengthy criminal probe documented by 9 Investigates involving numerous cases of mail theft, 42-year-old Kirk Baird is walking away from federal court with two years probation and 100 hours of community service.
The maximum sentencing for a crime of this nature is five years in prison but due to special circumstances, Baird was let off easy.
Judge Mark Bennett said he considered Baird's care for his teenage son who has cerebral palsy, his wife at home who gave an emotional letter advocating for her husband's true and honest nature, the fact that Baird has a new job working for a manufacturing company seven days a week with 12 hour days, and the fact that Baird had no criminal history prior to this case.
Baird had been an employee of the postal service since 2001 with the mail thefts last year being the first time committing this kind of act. source
From US Attorney's Office, Northern District of Iowa:

Postal Employee Charged With Theft of Mail Matter
February 2, 2017 Kirk Baird, 42, from Sergeant Bluff, Iowa, has been charged with theft of mail matter by a postal employee.­ The charges are contained in an Indictment filed January 18, 2017, in United States District Court in Sioux City.
­The Indictment alleges that, between about August 2016 and October 20, 2016, Baird did embezzle letters, postal cards, and mail, and articles therein, entrusted to him, or which came into his possession intended to be conveyed by mail by the United States Postal Service, and stole, abstracted and removed from such letters, postal cards and mail, cash, gift cards and other items of value contained therein, with intent to convert such items to his own use.
"The agency considers the aforementioned allegations to be a very serious matter. When these types of allegations are made, OIG Special Agents vigorously investigate these matters, as was done in this instance" said Special Agent in Charge Joanne Yarbrough, of the Office of Inspector General (OIG) for the Postal Service's Western Area Field Office.
If convicted, Baird faces a possible maximum sentence of 5 years' imprisonment without the possibility of parole, a fine of up to $250,000, a mandatory special assessment of $100, and a term of supervised release of up to one year following any imprisonment.­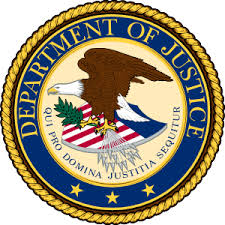 Baird's first appearance in federal court in Sioux City for an arraignment is set for February 2, 2017.
As with any criminal case, a charge is merely an accusation and a defendant is presumed innocent until and unless proven guilty.
The case is being prosecuted by Assistant United States Attorney Jamie Bowers and was investigated by the U.S. Postal Service Office of Inspector General Office of Investigations.