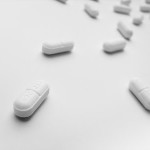 A federal indictment has been filed against  Danny D. Miller, Postmaster of Forest City, Iowa on theft charges. Miller has worked for the US Postal Service since 1988 and the postmaster of Forrest City since 2012.
From the October 23, 2014 grand jury indictment:
Beginning on or about May 2013 and continuing through on or about July 2014, in the Northern District of Iowa, defendant DANNY D. MILLER, an officer and employee of the United States Postal Service, did embezzle mail, and articles contained therein, entrusted to him or which came into his possession intended to be conveyed by mail by the United States Postal Service, and stole, abstracted and removed from such mail, prescription pain medications contained therein, with intent to convert such items to his own use.

This was in violation of Title 18, United States Code, Section 1709.
The US Attorney's office decided not to arrest Miller since his arraignment is scheduled for  Wednesday, October 29, 2014 .