Postal Customer Service Manager also disciplined
9/26/2017 Des Moines (Iowa) Postmaster Cheryl Love was fired early this year after she was accused of failing to investigate a long-running scam that cost the U.S. Postal Service more than $100,000.
She was accused of failing to investigate concerns that a local employee of the Postal Service was embezzling money through a scheme that involved the use of money orders issued at a south-side post office between October 2014 and March 2016.
According to state records, Love's superiors repeatedly alerted her to the suspicious nature of the money orders, but she failed to investigate the matter.
Those records indicate the scheme, attributed to postal clerk Brenda Robinson, resulted in the loss of $160,000. However, the Postal Service's Office of Inspector General has said the total loss is estimated to be $100,668.
Court records indicate Robinson used at least 196 money orders to issue fake refunds for non-existent customer purchases, then used those money orders to pay her personal living expenses. She had worked for the Postal Service for 32 years before she was fired in 2016. Read more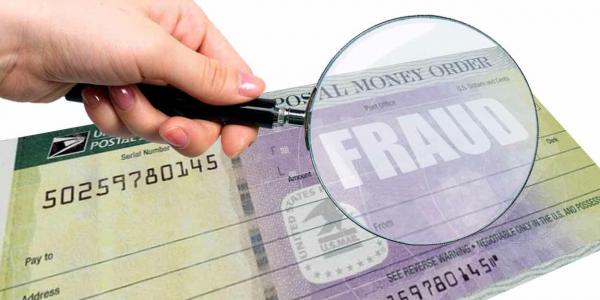 According to additional records:
The postmaster was separated from employment on February 4, 2017. USPS specified three reasons for the postmaster's discharge:
Failure to properly place postl employee on emergency leave,
Failure to safeguard log on credentials, and
Failure to investigate no-fee money orders at South Des Moines facility.
The first incident occurred in January 2016, when USPS became aware that a postal employee had embezzled $160,000.00 through a no-fee money order scheme that began in 2014. The Postmaster and a Postal Manager received a daily email each time a no-fee money order was generated at one of the branches supervised. No-fee money orders typically raise red flags because they are uncommon and used for specific purposes only.
USPS charged Postmaster with failing to investigate the emails or follow up with the Postal Manager. The Postmaster was responsible for managing nine locations and many subordinate postal employees, and expected her branch manager (who was also disciplined) to investigate and handle the matter.
The Postmaster was permitted to remain working in her position until September 2016, when USPS put her in a training mode, to complete unrelated training regarding safety and accidents. USPS clarified that the move was not a demotion or disciplinary in action, but simply allowed USPS to remove the Love from her postmaster duties while she worked on the training and as she was continuing to be investigated. However, the Postmaster was not informed that she was under investigation, nor was she ever disciplined for three incidents listed in her discharge letter, until her suspension/discharge.
Prior to discharge, the Postmaster had been an employee of the postal service for 33 years.