11/21/17 JACKSONVILLE, Fla — The mailbox belonging to the Sugar Bear Antique Mall is tucked away on the curb, but it is still as visible as the neon sign on the building.
"We've been here nineteen years," Mike Skie said, "nothing has changed."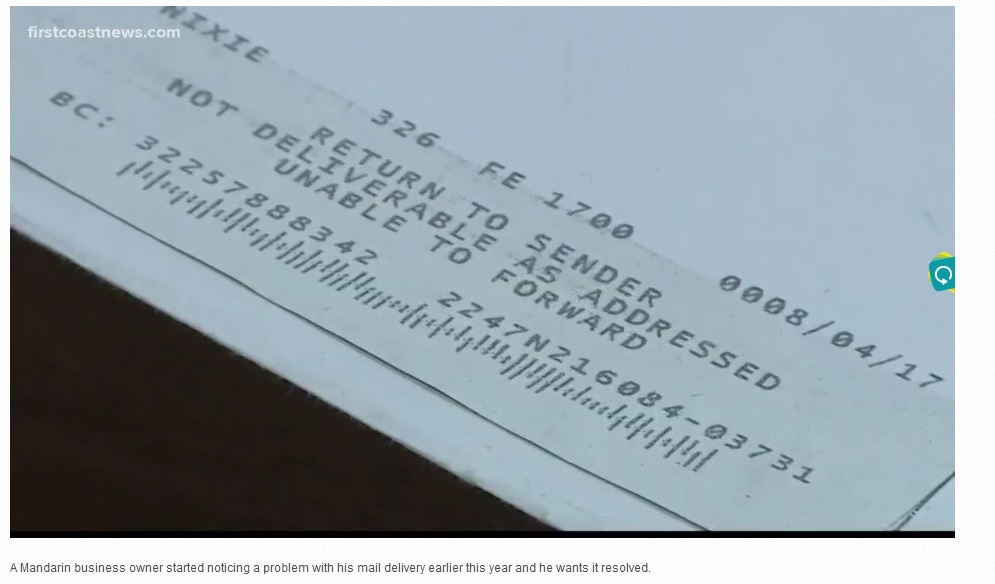 Skie owns Sugar Bear Antique Mall. A few weeks ago he discovered a problem with his mail delivery.
"What started it is got my insurance and it was due," he said. "My insurance agent called and said what's wrong did you move from your current location your insurance is due in 48 hours."
The problem was his insurance renewal paperwork was "returned to sender as not deliverable."
Huh? The address is the same as it was for the past 19 years. What happened?
"It is the exact address we use day in and day out," Skie said.
Then he noticed it was not an isolated problem, as other mail was being sent elsewhere or not being delivered. Skie said it is impacting his business.
Jacksonville man says poor mail delivery from USPS is affecting his business