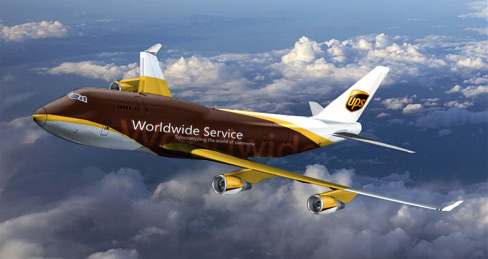 A federal judge on Friday held United Parcel Service Inc (UPS.N) liable for having illegally shipped hundreds of thousands of cartons of untaxed cigarettes in New York, depriving the state and New York City of millions of dollars of taxes.
U.S. District Judge Katherine Forrest in Manhattan said the state and city are entitled to compensatory damages and fines, and that UPS' "high degree of culpability" meant "significant penalties" were appropriate.
"UPS largely relied on its size and weak internal procedures to excuse blatantly culpable conduct," she wrote. "But there were many, many people within UPS who consciously avoided the truth, for years."
The state and city had sought more than $872 million, and Forrest could determine the award as soon as next month.
UPS was accused of having since 2010 shipped more than 683,000 cartons of untaxed "contraband" cigarettes to unlicensed wholesalers, unlicensed retailers and residences, often from smoke shops on Indian reservations.
The plaintiffs said this violated the Atlanta-based company's October 2005 agreement with the state not to ship cigarettes to unlicensed dealers and individual consumers.
UPS was also accused of violating federal laws against racketeering and cigarette trafficking, as well as New York's public health law.
In her 218-page decision, which followed a non-jury trial in September, Forrest also declined the state's and city's request for injunctive relief and to appoint a monitor, saying UPS had taken many steps to avoid a recurrence.
UPS said in a statement that it was evaluating the decision, but pleased that Forrest found its current tobacco compliance program "adequate."
Eric Schneiderman, the state's attorney general, in a statement called the decision "a win for New York and a win for public health."