1/24/2018 BOSTON — A time card scandal at the troubled U.S. Postal Service now involves more than a dozen post offices around Boston, 25 Investigates has learned.
Investigative Reporter Eric Rasmussen found the new accusations about time card cheating came from two Massachusetts congressmen and involve a dozen postal facilities in the Greater Boston area.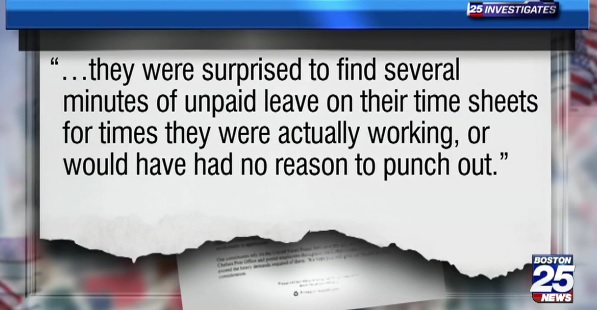 U.S. representatives Michael Capuano and Stephen Lynch say nearly 100 post office managers are suspected of cheating employees out of overtime pay, according to a letter dated Nov. 30 they sent to the USPS Inspector General.
It's unclear why Boston managers would doctor postal workers' time cards, but a similar scandal surfaced in 2016 at USPS facilities in Richmond, Virginia.
In the Richmond case, postal managers got bonuses in exchange for keeping overtime costs down, according to a pending federal lawsuit.
Source: 25 Investigates: Lawmakers call for federal probe of postal time card fraud | Boston 25 News