From PostalReporter.com reader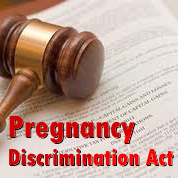 Here is another pregnancy discrimination case regarding a PSE Permanently Separated on her 360th Day due to pregnancy and the complications thereof.  Plaintiff had a child on January 7, 2012 and the child had severe heart complications, and she was required to take time off work to care for her child.  
On August 3, 2012, Supervisor David Downs informed plaintiff that she would not be reappointed as a PSE, and the separation was phrased as an administrative action that was not grievable under the CBA. 
One of the questions her attorney had was "whether David Downs was demoted from Supervisor to another position and the circumstances surrounding his demotion."  The answer appears to be yes.  Available records show that he was a Level 17 Supervisor Distribution Operations for several years until 2015, when he dropped to a Level 4 Mail Handler.