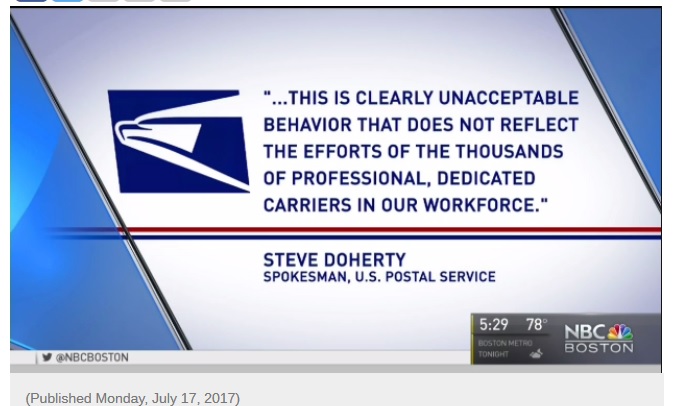 The U.S. Postal Service is taking action after an aggressive incident with a Massachusetts mail carrier.
The family turned to the NBC Boston Investigators for help – and got it.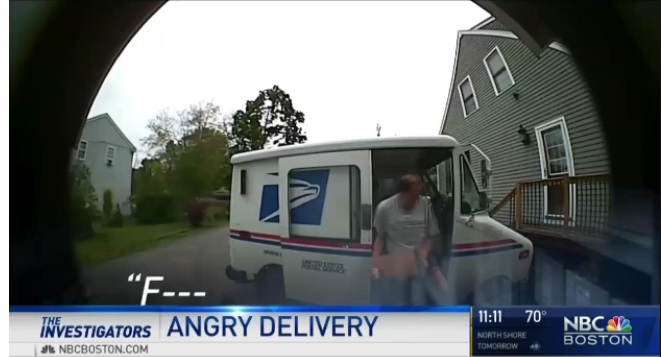 The Littleton mail carrier has been barred from interacting with the public, at least for now.
It all stems from an incident back in May.
""
Source: Mail Carrier Caught on Camera Cursing, Throwing Package Banned From Interacting With Public | NBC Boston