4/9/17 A United States Postal Service letter carrier is being investigated after reports that he was charging residents along his route $25 to install curbside mailboxes — a move that some of those residents say was foisted on them.|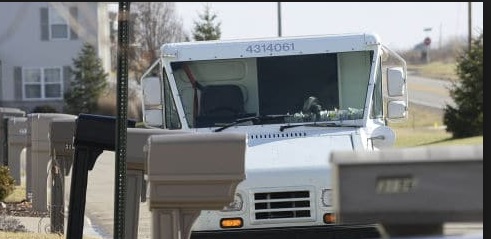 Jonathan Martin has delivered mail to the 262 homes that comprise the Bayshore Estates residential area for nearly 10 years. The 262 addresses in Bayshore Estates are part of the 484 homes and 74 businesses that comprise city route No. 2, according USPS Postal Explorer data base at usps.com, all of which is delivered by Martin.
City route No. 2 had historically been delivered as a walking route each day by Martin dispatched by truck from Jacksonville's main Post Office located on New Bridges Street a short drive from the Bayshore Estates neighborhood. Martin told The Daily News he had been walking more than 11 miles each day before curbside mailboxes started sprouting up. The transition from door delivery to a curbside delivery method "shaved two hours off the route. It's made my job easier," Martin told The Daily News on Friday while delivering mail on Warlick Street.
Residents say they received — either placed inside their mailbox or hand delivered by Martin — was an undated, four paragraph, typed letter on USPS letterhead signed by Jacksonville Postmaster Jamie Thompson stating: "To modernize and expedite delivery, your neighborhood has been selected to be converted to curbside delivery. The United States Postal Service is requesting your assistance in completing this transformation by requesting the remaining customers to move their boxes to the curb as soon as possible. Your letter carrier can also make recommendations concerning seize (sic), type and the location that will best suit your needs."
USPS postal operations manual outlines the criteria needed to change the existing method of delivery: "Where the residences and lots are owned, each owner must agree to the conversion in writing. Owners who do not agree must be allowed to retain their current mode of delivery."
Martin said over the past five years, he's built, delivered and installed about 100 mailboxes.
source: Postal service investigates area mail carrier following push to curbside delivery