2/9/17 A United States Postal Service truck overturned in a two-car crash in Lancaster Township Thursday afternoon.
The mail truck and an SUV-type vehicle collided at the intersection of North President Avenue and Wheatland Avenue around 2:15 p.m., according to Lancaster Township Fire Company Deputy Chief Glenn Usdin.
The mail truck came to rest on its side in the front lawn of a Wheatland Avenue home.
No one was seriously injured in the crash.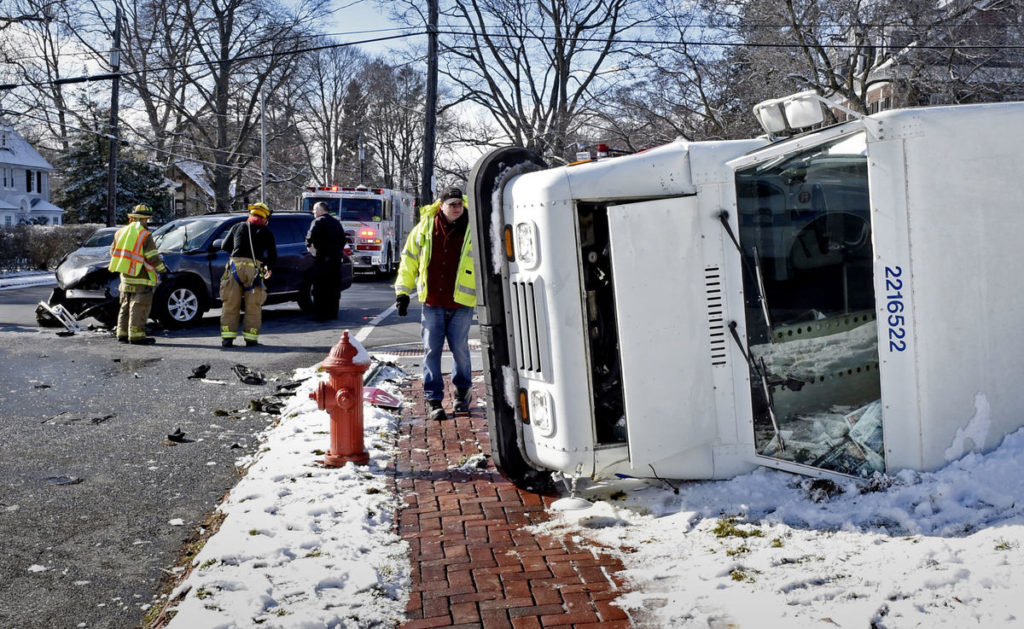 source: Mail truck overturns in 2-car accident in Lancaster Township Thursday afternoon