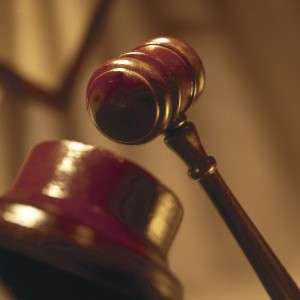 8/21/17 The man whose alleged threats against postal workers led to a two-month-long mail stoppage for three blocks of West Wabash Avenue was charged with harassment and then released from custody without having to post bail.
He will be tried on the felony charges in November.
Gregory Huston, 62, is accused of threatening to kill a U.S. Postal Service employee who delivered mail to residents along a route in the Garland-Shadle neighborhood that included Huston.
The June threat was the most recent in a series of threatening actions that two postal workers claim stretch back to October 2016, according to court documents. Huston repeatedly sought out mail carriers on his block and would spit at them, curse, and threaten to kill them, the postal workers claim.
Huston apparently believed that the postal workers had made his mother cry, which she denied to police, and he thought his mail delivery had been stopped for personal reasons. He also told police officers that he has had a grudge toward the post office since, he said, a postal worker had made fun of his disabled father, the documents say. source:
A breakdown in communications
Upon realizing he wasn't getting his mail, Denny Craig headed down to the Shadle-Garland post office, where he said an employee informed him that mail delivery had been stopped to his area and that the post office had sent a notice by mail to make him aware of this. Bewildered, Craig said he hadn't received such a notice. He soon found that the notice was tucked in among his mail – mail that was no longer being delivered to his home.
USPS spokesman Swanson said that typically a supervisor would deliver such notices to the affected homes, but he is not sure if that happened in this case.
If delivery to an area becomes impossible, USPS then tries to install what are known as cluster boxes, or a collection of mailboxes, at a central location on the block, Swanson said. Postal employees approached several residents about installing the boxes in front of their properties, but all declined.
The final solution that USPS can offer are free post office boxes, where residents can have their mail addressed, Swanson said.
Residents complain that USPS has not asked them for feedback about these options, each of which they said present problems. a two-month-long mail stoppage