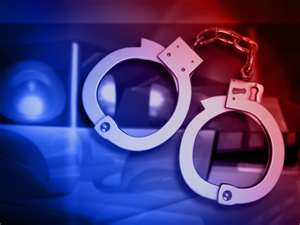 Dominique C. Garrett, a 24 year-old Postal Support Employee (PSE) at the Saline, Michigan Post Office, has been charged with misappropriation of  over $61,000 in postal funds..
The initial complaint ,filed back in January, contends Garrett stole the money between April-December 2014.
In November 2014, postal officials noticed "irregularities" with bank deposits at the Saline branch, J.E. Marchak, a special agent with the postal service, wrote in an affidavit.
USPS-OIG Agents then installed "two covert cameras" near where the clerks count out the day's money.
Garrett was observed on the video displaying "unusual" behavior and it was determined she had access to the nightly deposits, the affidavit said.
Investigators monitored her further and witnessed Garrett stuffing money in her shirt, according to records. The bank deposits didn't match up. Federal investigators said the banking activity combined with what they saw on the video was consistent with "a kiting scheme."
Garrett confessed to the investigators when they questioned her. She said she took the money because of financial hardships, records say.
"Garrett said the first time she took a deposit was in April 2014," Marchak wrote in the affidavit. "Garrett remembered it was near her son's second birthday and she needed money. Garrett stated she was behind in her car payments at the time, but wanted to put on a nice birthday for her son."
She said she knew she was going to get caught sooner or later and was planning on putting the money back, according to the affidavit. Garrett said she never wanted to really take the deposits and looked at it like a loan. Garrett stated while she took the cash from the deposits, she had kept all the paperwork associated with deposits (checks, deposit slips) with the intention to pay it back.
The postal services losses totaled $61,366.
It wasn't clear from records when Garrett's next court appearance is scheduled.