note: "President Trump's nominee to become the nation's budget director, Rep.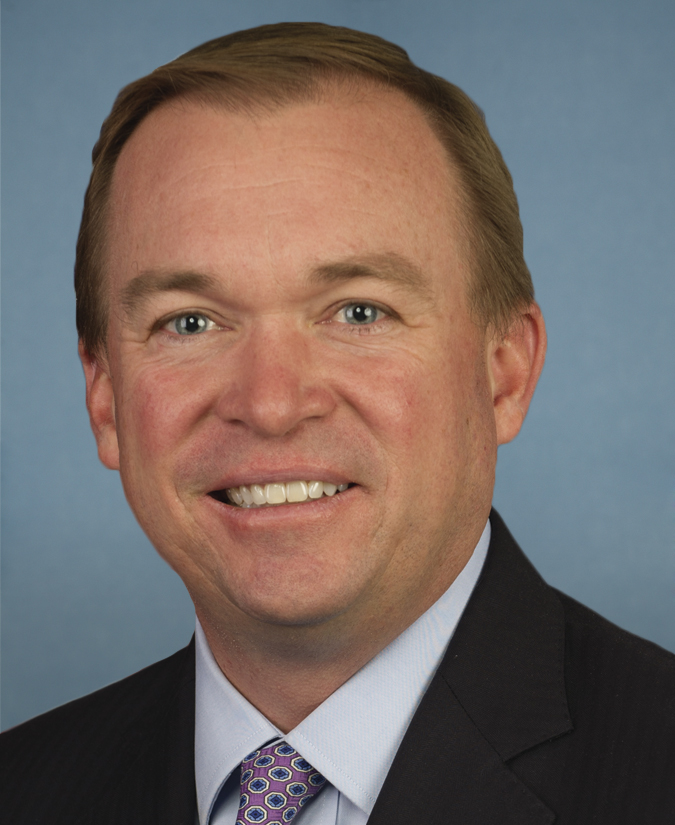 (R-S.C.), defended Tuesday his support of cuts to Social Security, Medicare, Medicaid programs that Trump vowed to keep intact and emphasized that he would bring a "fact-based approach" to the role."  New Department of Health and Human Services Secretary Tom Price also has expressed plans to privatize  Medicare.
From NALC:
As a result of the 2016 election, President Donald Trump has the authority to appoint more than 3,000 officials to lead the various departments and agencies of the federal government.
Few agencies are more important than the Office of Management and Budget (OMB), a unit of the White House charged with developing the president's annual budget proposal.
Letter carriers' standard of living depends on health security and retirement security, and those in turn depend on budget proposals governing the Civil Service Retirement System (CSRS), the Federal Employees Retirement System (FERS) and the Federal Employees Health Benefit (FEHB) program.
On Feb. 15, the Senate will vote on the nomination of Rep. Mick Mulvaney (R-SC) to serve as director of OMB.
NALC President Fredric Rolando has issued the following statement:
On behalf of the 292,000 active and retired letter carriers who are members of the National Association of Letter Carriers, I urge the Senate to reject the nomination of Rep. Mick Mulvaney to serve as director of the Office of Management and Budget (OMB).

Mulvaney's radical anti-government ideology and lack of experience make him unfit and unqualified for the position. The OMB is simply too important to the budget-making process to be led by someone so unsuited to the task.

During his first year in the U.S. House of Representatives, Mulvaney helped draft the extremely dangerous and misguided "Cut, Cap, and Balance Act." This measure would have required an immediate $111 billion cut to the federal budget, or nearly 0.7 percent of the projected Gross Domestic Product, in Fiscal Year 2012. At the time, the country faced a 9.2 percent unemployment rate, and Mulvaney's legislation would have caused more than 700,000 more Americans to lose their jobs and plunged the country back into a recession.

The office of OMB director usually is reserved for someone with an extensive understanding of the federal budget and a long history of managerial experience. During Mulvaney's four terms in Congress, we've witnessed his self-destructive approach to fiscal policy:

He proposed unprecedented cuts to domestic and defense spending in a weak economy, including grossly unfair budget cuts aimed at the pensions of federal and postal employees.
He seemed to advocate a first-ever default on the federal debt, showing a willingness to hold the government and the global economy hostage to advance radical austerity.
He was a champion of the 2011 government shutdown; he calls shutdowns "good policy."

Based on his record in Congress, having Mulvaney as OMB director would jeopardize the health and retirement security of the millions of Americans who rely on Medicare and Social Security—in stark contrast to President Trump's promise not to cut benefits for either. Mulvaney maintains that Social Security is a "Ponzi scheme," and he has supported privatizing Medicare by turning it into a voucher program. He also advocates raising the age of eligibility for both entitlement programs.

The OMB should be led by a sensible, experienced official dedicated to creating a reasonable budget that funds all of the programs that are important to Americans, and not by a radical ideologue.

I urge senators to vote against Mulvaney's nomination.