The Cobleskill Police Department announced the arrest of Joel C. VanSteele, age 21, of Schoharie NY, on 05/17/2017 at 11:58 am on multiple felony and misdemeanor charges.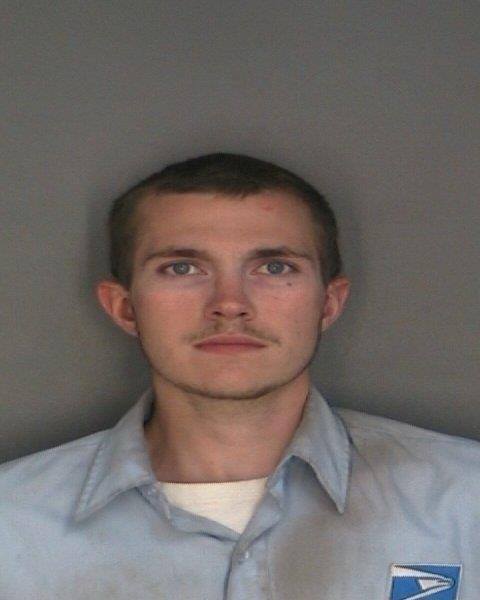 After receiving multiple complaints of missing mail items, the Cobleskill Police Department began an investigation in cooperation with Special Agents of the US Postal Service Office of Inspector General. Upon investigation, it was determined that VanSteele, an employee of the US Postal Service, was engaged in the theft of mail that he had access to while on his mail delivery route in the Village of Cobleskill. Investigation showed that VanSteele had stolen gift cards, checks, and cash from various pieces of mail on multiple occassions over the last 2 months.
On 05/17/2017, members of the Cobleskill Police Department and Special Agents of the USPS OIG observed VanSteele actively engaged in the theft of mail while he was on duty. VanSteele was taken into custody at that time without incident.
VanSteele was charged with: 2 counts of Petit Larceny, a class A misdemeanor; 1 count of Scheme to Defraud 2nd Degree, a class A misdemeanor; 3 counts of Forgery in the 2nd Degree, a class D Felony; 3 counts of Criminal Possession of a Forged Instrument 2nd Degree, a class D Felony; 2 counts of Grand Larceny 4th Degree, a class E Felony, and 2 counts of Money Laundering 4th Degree, a class E Felony.
VanSteele was arraigned in the Town of Cobleskill Court and remanded to jail on $25,000.00 cash bail or $75,000.00 bond. He is to return to Town of Cobleskill Court on 5/22/2017 at 2:30 pm for further proceedings.
The investigation is on-going at this time, and additional charges are expected. If anyone in a Village of Cobleskill mail delivery route believes they may have had items stolen from their mail, we urge you to contact Cobleskill Police Department Lt. Inv. Brown at 518-234-2923 and report the matter so it can be investigated.