12/7/17 Raleigh, N.C. — For weeks now, mail delivery complaints have flooded into WRAL's 5 On Your Side from across the Triangle.
Complaints include misplaced packages, days without delivery and important mail arriving show up days late.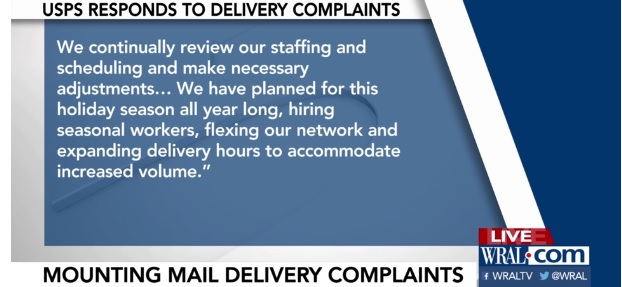 The problem started well before the busy holiday shipping season, but some say it seems to be getting worse.
Brookwood neighbors in south Raleigh joke about what they call "No Mail Mondays."
There's tremendous population growth across the Triangle, more online packages than ever, and the Postal Service facing staffing and funding challenges, it makes it hard for postal carriers to keep up.
Source: 'No Mail Mondays:' Long-time Postal Service complaints worsen during holidays :: WRAL.com