10/2/2017 Washington, D.C – The administration's decision to dismantle national labor-management councils is a major step backward in the relationship between managers and frontline federal employees and will weaken efforts to make government more efficient and effective, said National Treasury Employees Union (NTEU) National President Tony Reardon.
President Trump on Friday revoked two previous executive orders that established the National Council on Federal Labor-Management Relations and failed to extend the Federal Advisory Council on Occupational Safety and Health.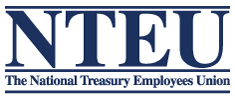 NTEU was a member of both councils and believed they were a way to keep an open, healthy dialogue between government leaders and the non-partisan civil servants in the workforce.
"This is an ominous sign for the future of federal labor-management relations," Reardon said. "For an administration that is trying to reduce operational costs and make agencies run more efficiently, to state that it is too time-consuming and costly to meet with its own employees is self-defeating."
The administration's new executive order, however, does not terminate agency-level labor-management forums established under existing collective bargaining agreements. These local forums have been embraced by some agencies as a productive way to give employees a voice in agency decisions, solve problems in a non-adversarial way, address workplace issues that hinder efficiency and improve services to taxpayers.
"It is unfortunate that the administration fails to see the benefits that can come from a constructive, cordial labor-management discussion forum," Reardon said. "Ignoring the contributions of your own workforce is counter-productive."
NTEU believes that any frustration with the national labor-management councils comes from the insufficient use of pre-decisional involvement and giving employees a meaningful voice in operations.
"If the elimination of these councils is intended to send the message to agencies that there should be less consultation with unions, it will not bode well for the public, agencies or employees," Reardon said.
Federal employees often do dangerous work and serve as first responders in times of disaster.
"Eliminating venues to reduce employee workplace injury and illness, and to limit coordination is indefensible for any employer and will translate into costlier, and otherwise preventable, worker compensation claims," Reardon added.
NTEU represents 150,000 employees at 31 federal agencies and departments