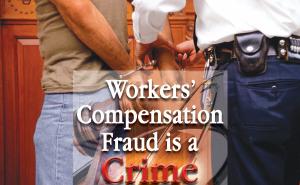 2/12/16 SYRACUSE, N.Y. — A woman is accused of collecting more than $94,000 on disability from her job with the U.S. Postal Service while playing in several softball leagues.
Lynn M. Allen, 47, of Marcy, was arraigned Friday in federal court in Syracuse, announced U.S. Attorney Richard Hartunian. A five-count indictment charges her with wire fraud, theft of government money and federal employees' compensation fraud.
Allen is accused of getting disability benefits by saying she hurt her shoulder, back and neck at work. Prosecutors said she reported her injuries kept her from grasping objects, moving her wrists or elbows, and reaching above her shoulder. She also claimed she could not do any repetitive reaching, bending or stooping, prosecutors said.
But at the same time Allen said she was disabled and could not work, she is accused of playing in several recreational softball leagues in Rome.
Allen faces up to 20 years in prison and a maximum fine of $250,000. Read more
According to the indictment, Between March 8, 2013, and September 2015, ALLEN participated as a softball player in multiple organized recreational softball leagues in Rome, New York, and, during the course of softball games played by ALLEN in these softball leagues, she frequently performed physical tasks inconsistent with her medical restrictions and inconsistent with the information she submitted to  OWCP regarding her physical condition and her performance of and ability to perform physical tasks.