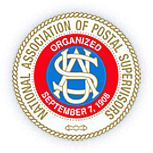 PostalReporter.com: In the Obama 2015 Budget policy posted a few months ago there was a recommendation regarding health premiums. The recommendation would permit health providers to charge higher premiums for enrollees who smoke. Developing…..
From the National Association of Postal Supervisors:
President Barack Obama administration's 2015 Budget Policy recommendations for the U.S. Postal Service updated 4-22.14. 
The Budget proposes to return to USPS the surplus amounts it has paid into its Office of Personnel Management (OPM) account for its share of Federal Employee Retirement System costs, and require that OPM calculate these costs using factors specific to the demographics of the Postal Service workforce. OPM has not yet calculated this estimate using Postal-specific demographic assumptions, and indicates that doing so will take approximately six months following enactment. The Budget reflects an estimate of this surplus of $5 billion, which is proposed to be paid to USPS over a period of two years; this amount is generally based off an estimate provided by the Postal Service Office of Inspector General in December 2012 using Postal-specific factors (including investment returns, salary growth rates, cost of living adjustments granted to Postal retirees, and Postal Service demographic trends).
The Budget also proposes to restructure USPS retiree health benefits payments that are currently specified in the Postal Accountability and Enhancement Act of 2006. This change would still prudently pre-fund retiree health liabilities, but on an accruing cost basis rather than the amounts fixed through 2016 in current law. This restructuring, which includes deferring the 2014 payment as well as half the fixed payments due in 2015 and 2016, combined with a shift to 'normal cost' RHB funding beginning in 2014 rather than 2017 as in current law, would provide USPS with more than $9 billion in financial relief through 2016. The Budget also proposes to codify the missed RHB payments in 2012 (totaling $11.1 billion) and 2013 ($5.6 billion); although these amounts are ultimately incorporated in the 40-year amortization schedule starting in 2017, they remain as outstanding liabilities on the Postal Service financial statement in each year. See the Office of Personnel Management section of this Appendix for more information on these aspects of the proposal.
In addition, the Budget proposes operational reforms to reduce Postal costs and improve its revenue, including: 1) reducing USPS operating costs by giving USPS authority to reduce mail delivery frequency from six days to five days, starting upon enactment; 2) allowing USPS to leverage its resources by increasing collaboration with State and local governments; 3) allowing the Postal Service to begin shifting to centralized and curbside delivery where appropriate and codify its current administrative plan to avoid small and rural post office closures, and 4) permanently extending the Postal Regulatory Commission's December 2013 'exigent' postage rate increase beyond two years.
Together, these reforms would set USPS on a sustainable business path, providing it with over $20 billion in cash relief, operational savings and revenue through 2016, and yield an estimated PAYGO savings of $38 billion over 11 years.
2015 Budget Policy recommendations for the U.S. Postal Service updated 4-22.14.