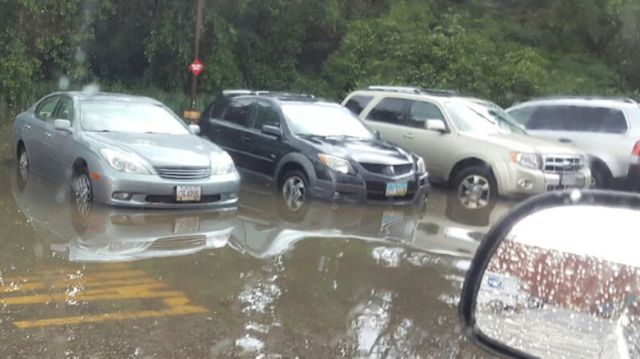 FAIRLAWN, Ohio – Several postal workers with the Fairlawn post office are upset after their cars were left in high water following the June 16 storm that caused plenty of damage in Summit County.
The workers parked their cars at the Fairlawn Town Center shopping complex on Market Street and said that flooding repeatedly occurs at that location.
They said that the owner of the shopping center will not help them with their damage vehicles. The center is now owned by the Phillips Edison Corporation.
Postal worker Delisa Oden told newsnet5.com drainage at their employee lot is so bad, it floods in a matter of minutes.
"Management said it was and act of God, and I said the rain was an act of God, but the flooding was definitely not an act of God."
Investigator Joe Pagonakis learned two of the postal carriers vehicles were totaled, and one carrier lost her $16,000 car.
Flooding at Fairlawn shopping center damages cars, workers say no help from owner