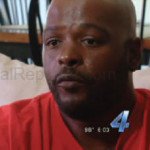 OKLAHOMA – It's now day five of scorching temperatures.
We've been under a heat alert since Tuesday.
So far, 29 people have been victims of the dangerous heat, five of them today alone.
Friday morning emergency crews were called after a postal worker collapsed on a route he works every day.
There is no escaping the sun while delivering mail.
Many people don't realize the conditions they work through because mail carriers make it look easy.
But this past week's temperatures were different.