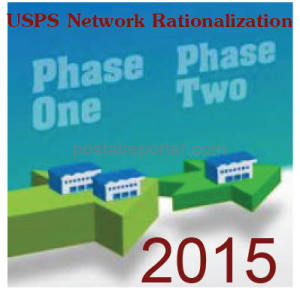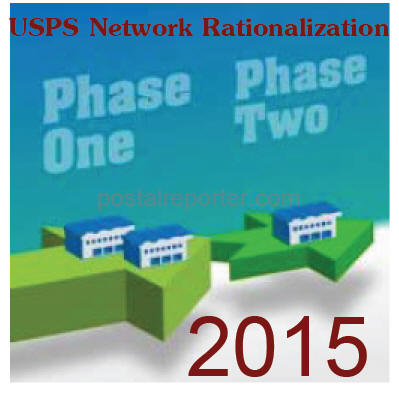 Congress was able to come to an agreement on the $1.01 trillion 2015 omnibus spending bill.
U.S. Senator Barbara A. Mikulski (D-Md.), Chairwoman of the Senate Appropriations Committee, announced today:
"The Appropriations Committees on both sides of the dome, the House Appropriations Committee and the Senate Appropriations Committee working as a conference committee, have completed their work. This legislation is now, as we speak, heading to the Rules Committee in the House. Hopefully, it will head to the House floor tomorrow and be on the Senate floor tomorrow night and into Friday. "
"And this means no government shutdown, no government on autopilot. We fund the government through the rest of fiscal year 2015."
The bipartisan omnibus spending bill retained language calling for six-day mail delivery service, language that has been part of such bills for more than 30 years. But bill ignored the plea from Congress, unions and others to delay closing/consolidation of 82 postal facilities starting in January 2015.
The bill's provisions are below: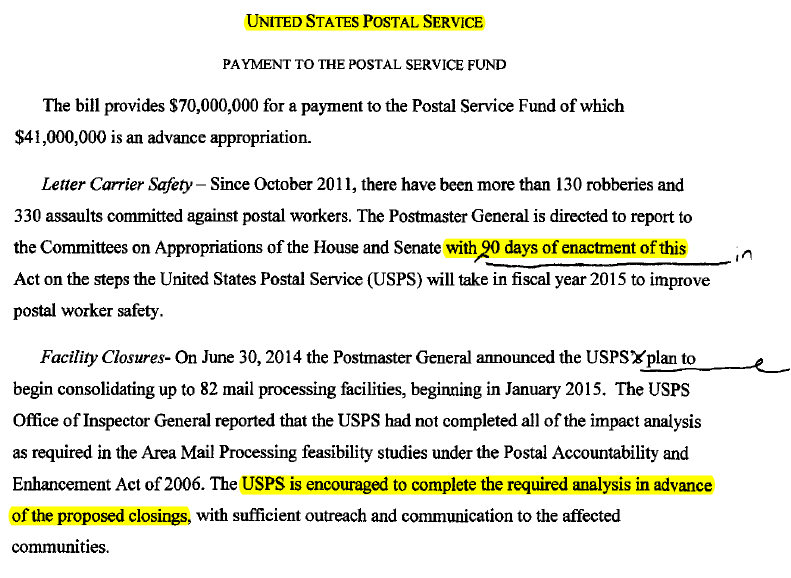 The agreement includes $70 million of which $41,000,000 will not be available for obligation until October 1, 2015 for mail for the blind and overseas voters. The bill also provides the requested levels of $15 million for the Postal Regulatory Commission and $244 million for the USPS Inspector General.