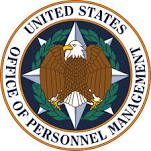 The Office of Personnel Management wants to significantly increase death benefits for federal civilian employees killed on the job from $10,000 to $100,000.
OPM on Friday sent a legislative proposal to the House and Senate requesting Congress to increase the current death gratuity rate $90,000 for civilian workers killed in the line of duty, raise the funeral allowance from $800 to $8,800 and ensure that both benefits automatically increase along with the Consumer Price Index. The death benefit amount hasn't changed since 1997, which the funeral allowance for those killed on the job has remained the same since 1966.
The proposal would apply to federal workers killed in the line of duty as a result of a terrorist attack, crime, exposure to extreme risk while doing their jobs, or in retaliation for performing their duties.
source: OPM Wants to Boost Death Benefits For Feds By $90K