FRAMINGHAM, Mass.– Tuesday afternoon, more than 60 postal trucks delivered a special message of hope to the Suau family of Framingham.
The Framingham and Natick letter carriers one-by-one drove by the Suau's home near Reardon Park. Each truck had green ribbons and #WhyNotDevin on it.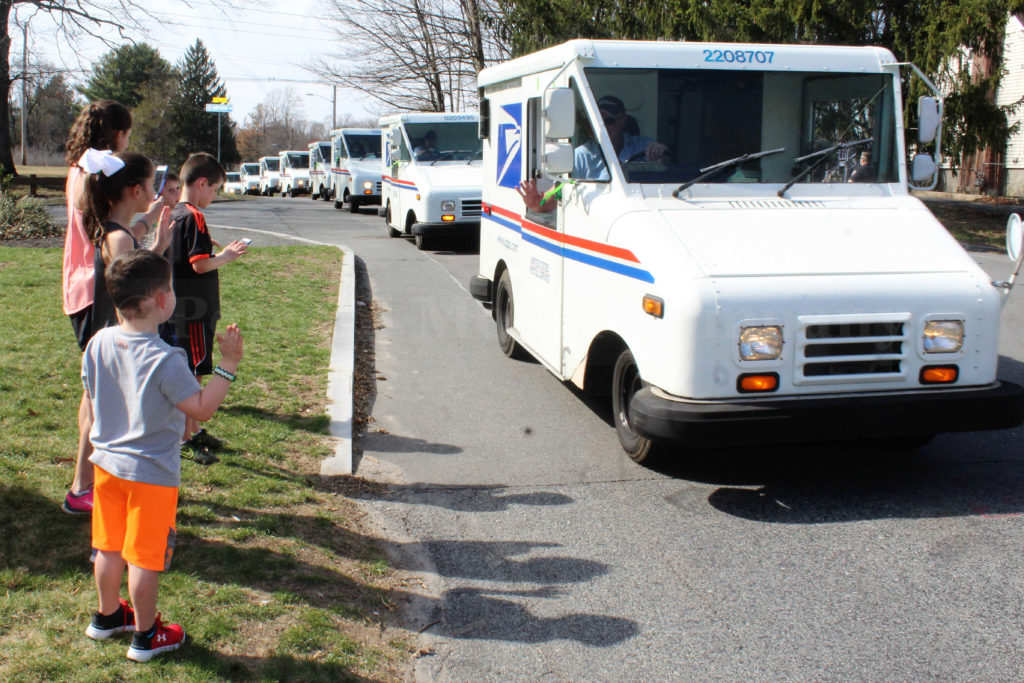 The unions of the two post offices wanted to support Devin Suau, who was diagnosed with DIPG earlier this year. The disease has no cure. His parents have launched the awareness campaign #WhyNotDevin hoping their youngest of four sons will be the first to defeat the disease.
Besides making him an honorary letter carrier with his own mail bag, filled with letters of support from the letter carriers, Devin was made an "honorary postmaster."
"On behalf of the United States Postal Service, I'd like to make you the honorary postmaster of Framingham," postmaster Shawn Pitts announced with a proclamation.
Devin waived to each and every truck as it passed by his house.
Postal workers make a special delivery to a young boy