11/17/17 Packages are piling up in some postal offices in Manhattan and the Bronx because postal carriers can't get into thousands of apartment buildings, News 4 New York has learned exclusively.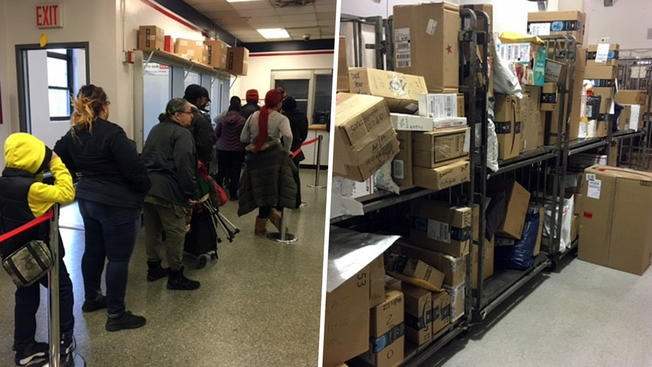 There are 2,000 buildings in the Bronx and 600 more in Manhattan where the United States Postal Service can't deliver packages because of a limited key-sharing situation: the letter carriers have the key to the building, but when the package carrier arrives, they don't have the key, the USPS says.
In the Williamsbridge section of the Bronx, packages have piled up in 17 mail cages in the post office in just 24 hours Friday, a huge source of frustration for residents forced to go to the office and wait in line. If customers don't pick up their packages within 15 days, the packages are returned to the sender.
The USPS plans to send a letter to politicians Monday alerting them to the problem.