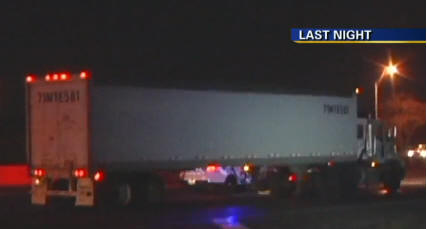 Authorities are investigating a motor vehicle crash that led to the death of a pedestrian in Melville Wednesday night.
Police said the pedestrian was walking westbound on the Long Island Expressway, west of Exit 49, when he was struck by a U.S. Postal Service tractor trailer at 10:30 p.m.
Police identified the pedestrian as Stephen Puleo, 52, of Melville. He was pronounced dead at the scene.
The driver of the tractor trailer, a 62-year-old Northport man, was uninjured and attempted to assist Puelo, according to police.