7/27/17 This morning at approximately 5:00 a.m, Natchitoches Parish Sheriff's Deputies, Louisiana State Police, Natchitoches Regional Medical Center EMS, Natchitoches Parish Fire District #6 and NPFD District #6 Rescue responded to 911 reports of a single-vehicle overturned truck on Interstate-49 near milepost #145 north of Natchitoches.
Louisiana State Police say 45-year-old James Small of Shreveport was operating a 2012 Freightliner (US Mail truck) transporting approximately 26,000 pounds of mail traveling southbound on Interstate 49 near milepost #145 when he apparently ran off onto the right shoulder, over corrected to the left and overturned to the right coming to a rest blocking the right travel lane.
Small was uninjured.
Deputies assisted State Police with traffic control while the truck was off-loaded and uprighted by towing services until approximately 8:17 a.m.
S/T J. Morvant assigned to LSP Troop-E Alexandria investigated the crash.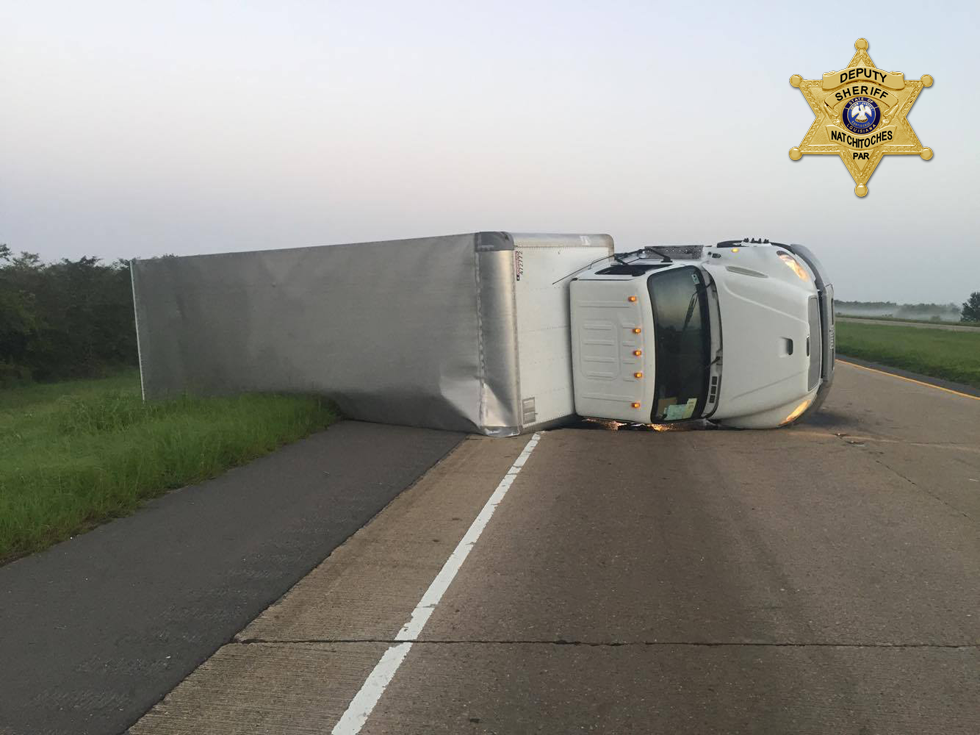 From the Natchitoches Parish Sheriff's Office