A postal carrier with the Tecumseh Post Office was ejected from a delivery vehicle Thursday afternoon, August 17, after a collision with a Modern Waste Systems truck on East Chicago Boulevard near Maumee Street. Radio communications indicate a Life Flight helicopter was called. The accident remains under investigation by the Tecumseh Police Department.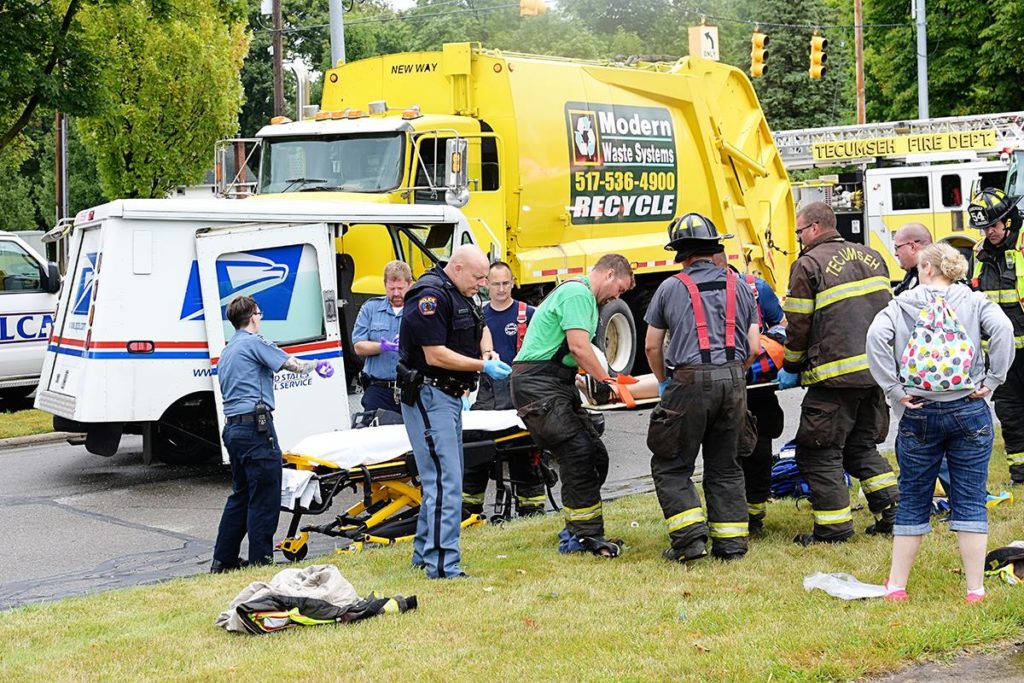 EDITOR'S NOTE: According to information on the police scanner at the time of the accident, it was believed the driver had been ejected from the postal truck, however, it was corrected later by a post office supervisor who said she had been wearing her seatbelt and was pulled from the vehicle.
Jennifer Bates: I am the supervisor at the Tecumseh Post Office. Just to clarify, the carrier was NOT ejected , she did have her seatbelt on and another carrier saw the accident and pulled her from the vehicle. Her seatbelt probably saved her life.