On multiple occasions in the past month, the U.S. Post Office Esplanade Station, located at 2488 Williamsbridge Road, has provided poor customer service, sometimes no service at all, residents claim.
The poor service involves customers being forced to wait outside indefinitely during employee lunch breaks – and, most recently, the closure of the entire station for the latter part of the day.
An Allerton resident said she waited outside the locked station for nearly an hour as the lone postal employee took a lunch break, finally giving up because she had to return to work.
Upwards of ten customers were milling around outside the station waiting for the postal employee to return from lunch that particular day, the woman recalled.
After waiting patiently outside for over an hour, the customers began to grow restless.
Getting fidgety, some customers began tapping on the post office front windows when they noticed an employee moving about inside.
The employee then changed the 'Out-To-Lunch' sign to a 'Closed-For-Safety-Reasons' sign.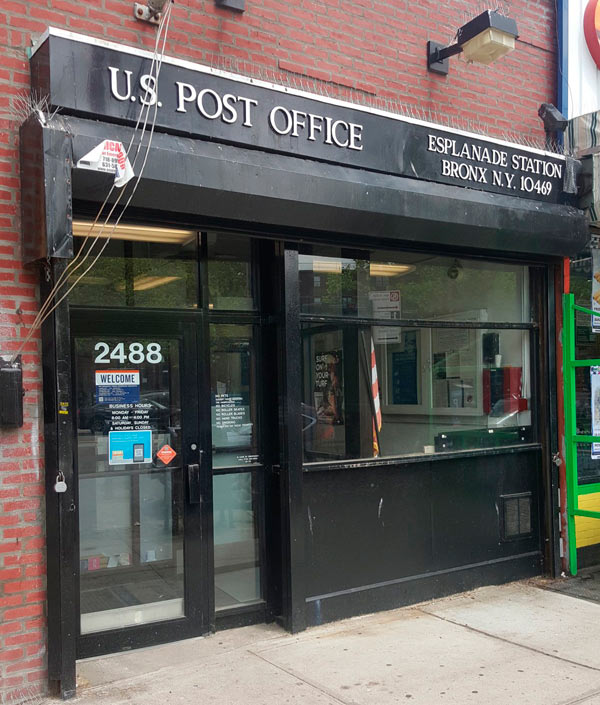 source: 'Unruly customers' force postal station closure